Worm Farming
If you need comprehensive information on worms and worm farming, please visit WORM FARMING FOR BEGINNERS for a full overview on keeping and caring for worms.

About "Worm Farming for Beginners" E-Book.
"Worm Farming For Beginners" is a concise, factual, exploration of worm farming. It has been written so it is an easy to read, simple to understand, 91 page E-Book.
This is a 3 tier learning tool which is great for beginners, enthusiasts and the professional alike as it is informative and fun for all potential worm farmers.
With an added "interactive section" to reinforce the key points of this highly relevant publication you will keep the kids entertained while their learning at the same time.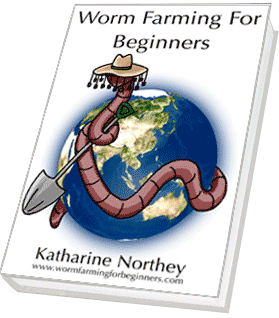 FULL VERSION
BUY NOW $9.97 AUD
Your e-book will be emailed to you within 24hours
Enjoy Having Worms
Here is an example of how to set up a worm farm
Click here to Download your FREE SAMPLE of The Bathtub Method