Create your own vegetable garden and worm farm.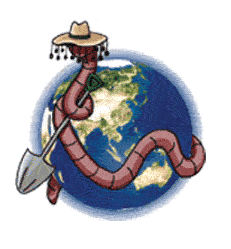 Firstly – IT'S NOT HARD! There's no need to make either endeavour difficult or overwhelming. Worm-farming and vegetable gardening are easy when you know what your doing, and complement each other perfectly!
If you have the right information, common sense and a desire to create then you will find vegetable gardening and worm-farming a pleasure and a fulfilling past time. After many attempts, successes and failures I decided to write down what I have learnt.
My name is Katharine Northey and I'm a horticulturist by trade. I have spent the last 11 years in this industry learning something new each day. I dare not claim to know everything – it's impossible in horticulture, and naive to claim so… But, I have learnt some valuable truths within nature.

When I first started trying to set up and maintain a worm farm and vegetable patch I found it hard to find a lot of useful information in just one book. I trawled the libraries (yes I'm over 30…), the internet sites, picked the brains of local nursery staff and patrons of farmers markets. Even my grandparent's friends were getting sick of me.., forever trying to find out how things worked.

Questions such as – What should I grow this month? And how do I grow that?
I finally now feel I have enough of the answers to warrant writing them down and creating the books I so desperately needed in the beginning.
My two books
– Worm Farming for Beginners, and Vegetable Gardening for Beginners, will equip you with the relevant information you need to Start your own WORM FARM and VEGETABLE GARDEN TODAY!
Take a look at the contents page and back covers of each book to see if they will answer the questions that you have been asking…
Happy, successful gardening!
Worm Farming For Beginners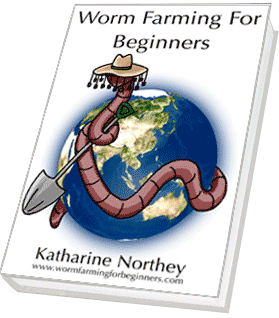 FULL VERSION
Worm Farming For Beginners equips you with everything you need to know for creating and maintaining your own backyard worm farm including:
Step-by-step guides of how to build simple, effective worm farms.
The economical, environmental, and person benefits to creating your own micro-environment.
Uses for the products, the do's and dont's of worm farming,
What to feed and what not to feed the worms.
A troubleshooting guide for all those un-answered questions.
A fun, interactive section for teachers/parents to test their knowledge.
Vegetable Gardening For Beginners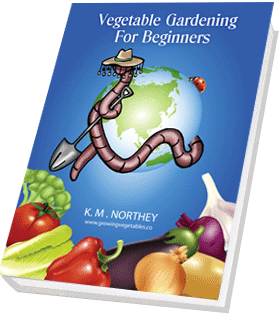 FULL VERSION
So you want to start a productive, healthy, organic Vegetable Garden? Would a month by month guide on what to plant and what to harvest help?
A monthly maintenance schedule so you'll never fall behind.
Vegetable profiles – so you'll know how to plant and harvest your crops as well as what pests to look out for.
Simple recipes that enable you to use your newly grown produce.
A trouble shooting guide for all those un-answered questions- Why do my lettuce go to seed and taste bitter? Why are there grasshoppers in my garden?
The basics for all new gardeners including: How do I prepare the soil for a new bed? How do I plant a fruit tree? What mulch do I use? Why use calcium or seaweed?
Companion flowers to entice beneficial insects into your garden.
A companion planting guide for vegetables. Who they like to be planted next to and who they don't.
A fun, interactive section for teachers/parents to test their knowledge.