About "Vegetable Gardening For Beginners" E-Book.
My green thumb came only as a result of the mistakes I made while learning to see things from the plant's point of view."  ~ H. Fred Dale
I have sat, watched, experimented, learnt, and thoroughly enjoyed my time within my ever changing vegetable patch.  And now I have written it all down for you.
"Vegetable Gardening for Beginners" has been specifically designed with the novice vegetable gardener in mind, but, even the most experienced gardener will learn a new technical fact!
There is also an interactive section for teachers to test their student's new found knowledge.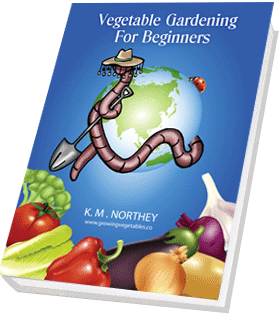 Download 'Vegetable Gardening for Beginners'
FULL VERSION
Click here to Download your FREE SECTION Explaining what to plant, Harvest and do in the Vegetable Garden – APRIL Click here to Download your FREE SECTION Explaining what to plant, Harvest and do in the Vegetable Garden – SEPTEMBER
"Nature will show us everything as long as we observe it."